Science Laboratories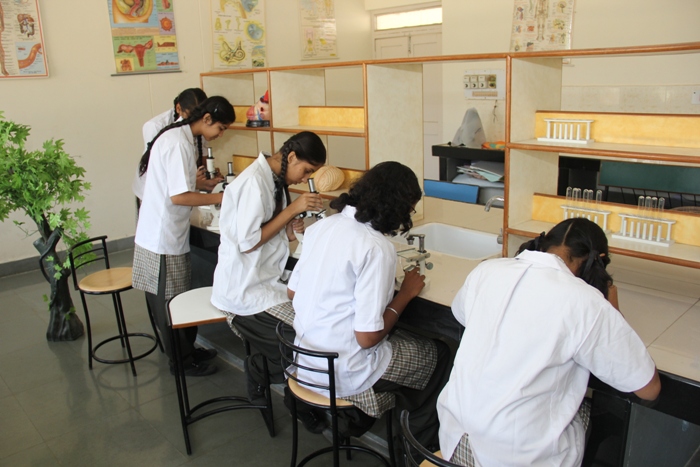 Well-equipped, ventilated and spacious Chemistry, Biology and Physics Labs to gain practical knowledge and invoke scientific temperament in students.
The labs are well equipped to cater to the needs of primary, middle and senior classes. Our laboratories quench the thirst for practical verification of scientific concepts of  the students and develop logical thinking, reasoning, scientific aptitude in them.

To enhance the learning of students, a number of activities are also taken up which include demonstrations by the teacher, power point presentations, use of  static & working models and informative charts.