My Mother is my Best Friend
A motivating session was conducted in NHLPS auditorium on 26th October,2017 on 'My Mother is my Best Friend' under the guidance of the Chairman of the SHKES society Rev. Siddh Bhauji, Mrs. Rita Gurbani, Vice-Principal, Mrs. Amrita Motwani, Head-Mistress.
Rev. Siddh Bhauji motivated parents by saying that a girl child is a very important part of a family so we should always keep her at the top position in the family. This will help them in realising their significant role in the family. He suggested parents to focus on positive attributes of their children so as to encourage them to lead a successful life.
He insisted on developing among children the habit of feeding the birds regularly. He said that parents should develop a strong bond with their children so that they share their feelings with them freely and without any hesitation. The parents can guide them on the right path. He said if a child is educated and is morally and spiritually strong. She can be a precious asset for every parent. He opined that 'Education is the basic strength of every girl' which strengthens her wings to shoulder future responsibilities.
Mrs. Rita Gurbani, Vice-Principal, suggested parents to spend more quality time with their children to fill their life and future with hues and colours of the rainbow. She also asked parents to put more efforts in their upbringing as at this age only children imbibe the values taught to them effectively.
Mrs. Amrita Motwani, Headmistress explained the importance of a Mother in a child's life. She uttered 'A mother keeps her child in a soothing and comfort zone in all the possible ways she can'.
A mother is the whole world for the baby, No matter how much a child grows, She takes care of the child in the best possible manner.
She also advised parents to develop intimacy with their children so that they do not get distracted.
Msr. Archana Gupta, a senior teacher laid emphasis on how grandparents and parents can play a vital role in the life of a girl through teaching them from various experiences which they have got in their life. she also suggested to involve students in household work. She quoted the example of Bachendri Pal, a great personality, who is the first Indian woman to climb Himalayas and who is equally apt at house hold work.
The vote of thanks for the day's programme was proposed by Rhythm Asnani of I C which was followed by distributing certificates and mementos to the students.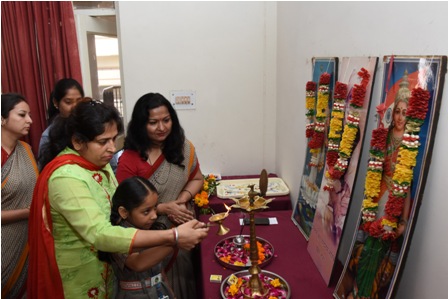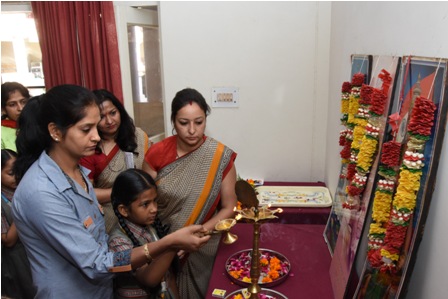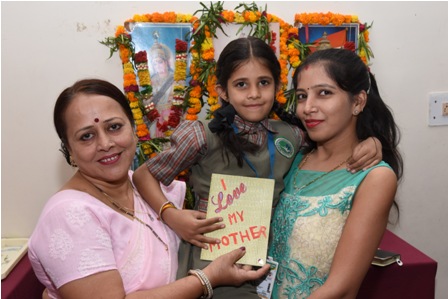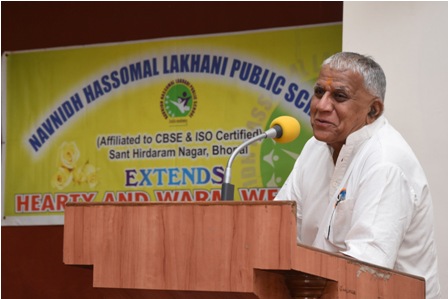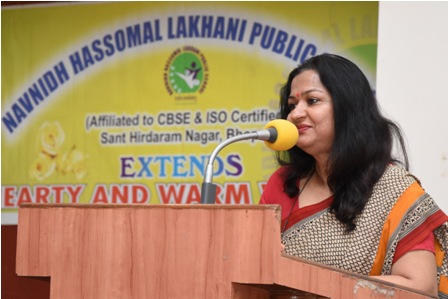 <p><img src="http://navnidhbhopal.com/uploads/stdImother/sangeeta.jpg" height=350 width=400></p>